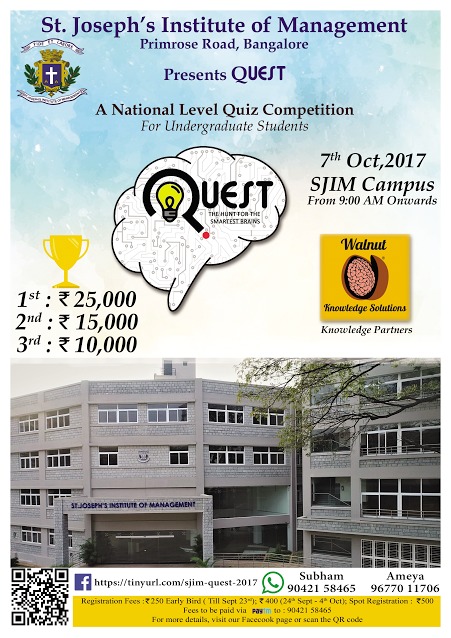 Quest is a national-level quiz that will be held at St Joseph's Institute of Management - SJIM on 7th October 2017. This year marks the 4th edition of Quest which was started in the year 2014 by a group of quiz enthusiasts at SJIM.A Predominantly Business Quiz with a hint of General flavour, make sure you register before 23rd September to avail early bird prices and standing a chance at winning a cool 25k worth prize money!

Colleges previously participated:
• VIT, Vellore
• Christ University Main Campus, Bangalore
• St. Joseph's College of Commerce, Bangalore
• Oxford College Engineering, Bangalore
• Coimbatore Institute of Technology, Coimbatore
• Symbiosis college of arts and science, Pune and many more

This year Quest will be hosted by Sachin and Raghav from Walnut Knowledge Solutions, which is a Bangalore-based education company that aims to foster curiosity and inquisitiveness through fun and engaging quiz questions. Quizzers at heart, Walnut was conceptualized by Sachin and Raghav, two lawyers-turned entrepreneurs in 2011.Walnut Knowledge solutions have hosted quizzes previously at IIM-B, IIM-I, IIT Bombay, IIT Delhi, BITS Hyderabad, Symbiosis Law school Pune & Noida, Christ University Bangalore, NIT Rourkela & many more.

To register, visit https://tinyurl.com/quest-2017-sjim

---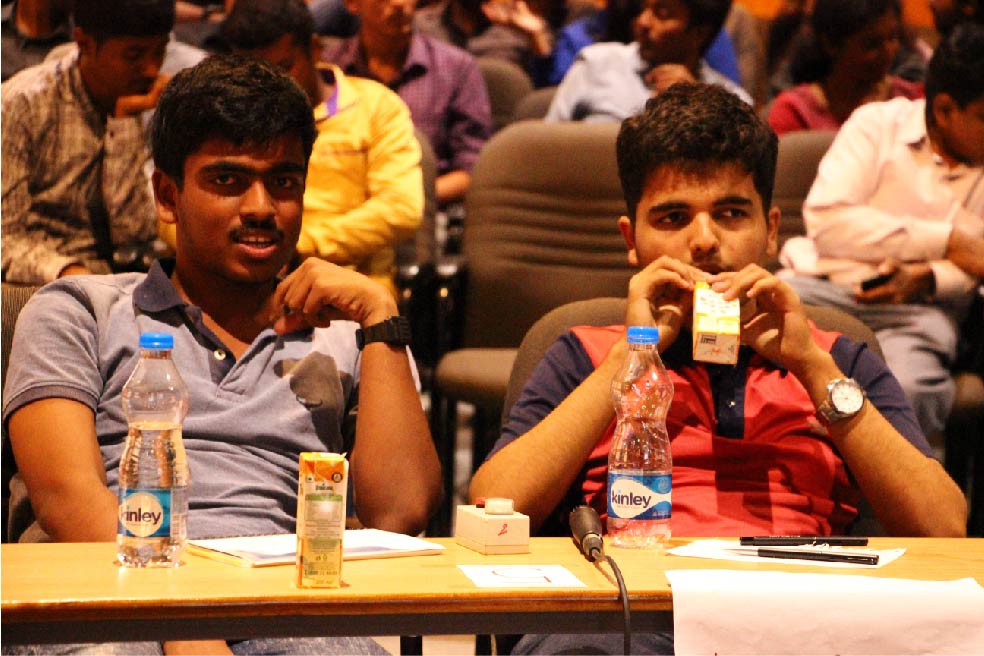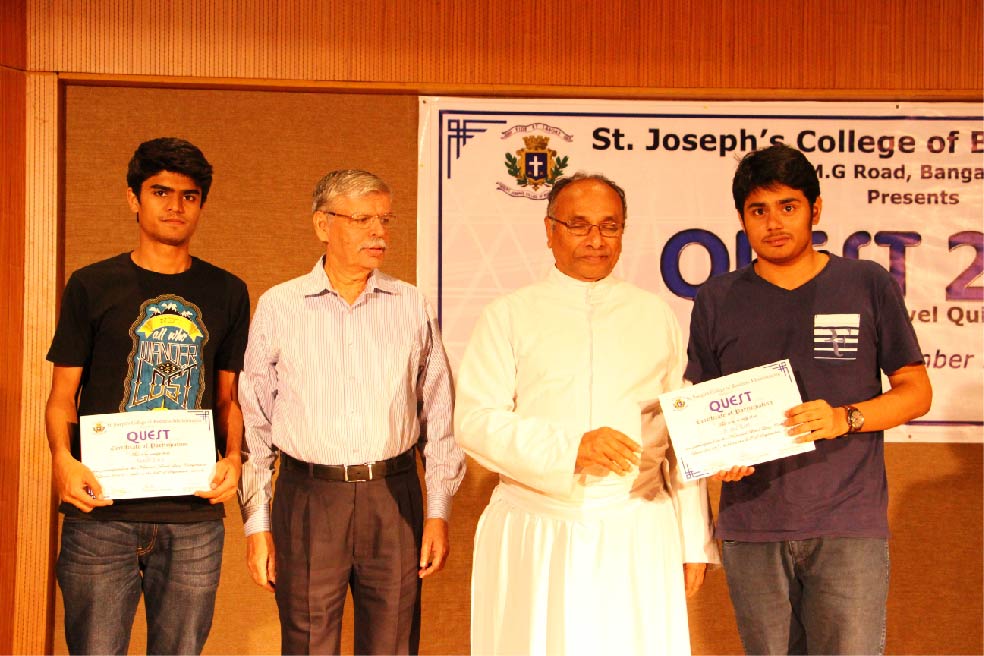 QUEST is a national level quizzing competition organized by SJIM. This 'hunt for the smartest brains' began in 2014. It is a general management quiz hosted by SJIM for all the under graduate students across all streams. Since its inception, Quest has seen a remarkable support and participation from all the quizzers. The students participating have shown interest in coming back and participating in this event year on year.

The primary aim to host Quest was to ignite the passion for quizzing among students and engage with them on the current happenings around the world. The most exciting part of this quiz is the way in which the event as a whole is conducted. The questions are framed in such a way that it is suited to all under graduate students. Each year there is a renowned quiz master who is invited to conduct the final round. Dr Arul Mani was one such invitee who was called to host the event in 2016. A large cash prize is also one of the highlights of this event.

We look to take this forward on a bigger and better scale every year. Getting more colleges engaged with this quizzing event is the "quest" of the event's organizers.