SJIM Eminent Social Entrepreneur of the Year Award
St. Joseph's Institute of Management (SJIM) is Karnataka's first business school, established in 1968. It is located in the heart of Bengaluru's business district, off MG Road. For over five decades, the institute has been instrumental in fostering business education, research and industry interfaces that focus on ethics and social responsibility. Our flagship PGDM program completed 25 years in 2021.

Students and staff at the institute espouse SJIM's values of integrity, honesty, inclusiveness and service to society, within the larger framework of the Jesuit spirit of Magis.

It is fitting therefore that in the 25th year of our flagship PGDM program, we instituted the SJIM Eminent Social Entrepreneur (ESE) of the Year Award. Each year, we recognize an individual or the leader of a group/organization that has applied a sound business model to address, with impact, a social or environmental injustice. Awardees receive a citation and cash prize.

Winner for 2022: Dream-a-Dream www.dreamadream.org

Started in 1999 by a group of around 10 volunteers, Dream a Dream (DaD) works with more than 10,000 young people a year through two innovation labs – After School Life Skills Programme and Career Connect Programme. They have trained over 9,000 teachers/educators from 200 partners impacting over 2,45,700 children. Strategic partnerships with state governments in Delhi, Jharkhand, Karnataka, Telangana and Uttarakhand have extended the impact to over 1 million children. The values and mission of Dream a Dream are to empower young people from vulnerable backgrounds to overcome adversity and flourish.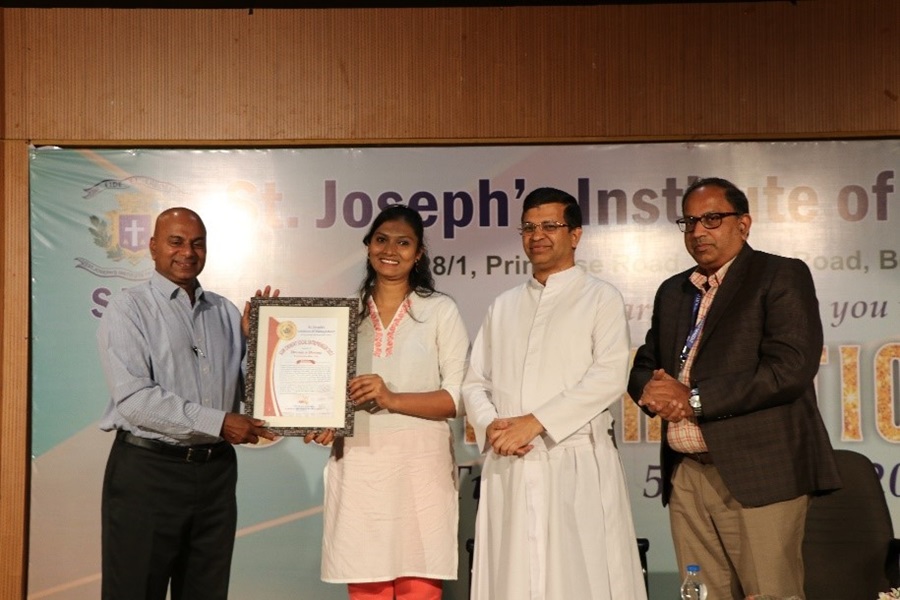 Winner for 2021: Teach for India www.teachforindia.org

Founded by Shaheen Mistri in 2009, Teach For India (TFI) is one of India's fastest growing non-profit organizations focused on education. TFI is filling the deficit in leadership in education and creating a scalable model of social entrepreneurship. TFI's 900 Fellows work across 260 schools in 7 cities. Around 3,400 TFI Alumni are running their own schools and organizations, serving more than 33 million children. 1 in 10 Indian children is now reached by TFI Alumni (at the time of writing).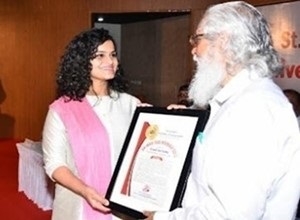 Criteria and Eligibility

Qualifying nominees must be based in India and will be evaluated against the following criteria:

The individual (or the leader of a group/organization) is a visionary social leader- entrepreneur, whose values are embedded in the operations and culture of the business model.

The individual (or their group/organization) addresses a current social or environmental injustice in novel, even disruptive, ways.

The individual (or their group/organization) has a financially sound business model with a viable plan to achieve long term growth and sustainability. Ideally, this model should have achieved, or be in the process of achieving, scalability. Funding sources should be diverse, and aligned with values.

The individual (or their group/organization) is the key actor, but is embedded in the ecosystem, collaborating and partnering with other local, regional or national players.

The individual (or their group/organization) must display evidence of having measured and evaluated its and impact, and also display evidence of learning.

The nominee may be a part of private non-profits, or for-profits, or even hybrid structures. We invite nominations irrespective of linguistic, religious or regional affiliations. We will evaluate all nominations unbiasedly, and so accept nominations from large, small, national, local, older and younger individuals/groups/organizations without discrimination.

Areas of operation of nominees could include (but are not restricted to) education and training, economic opportunity, health, human rights, livelihood and sustainable markets.
Nominations
You may nominate yourself, another individual, the head of your group/organization, or a member of your group/organization. All entries will be evaluated through a double blinded jury, and the winning entry will be announced on this page. The decision of the jury is final and binding.