Celebrating the Nations 77th Independence Day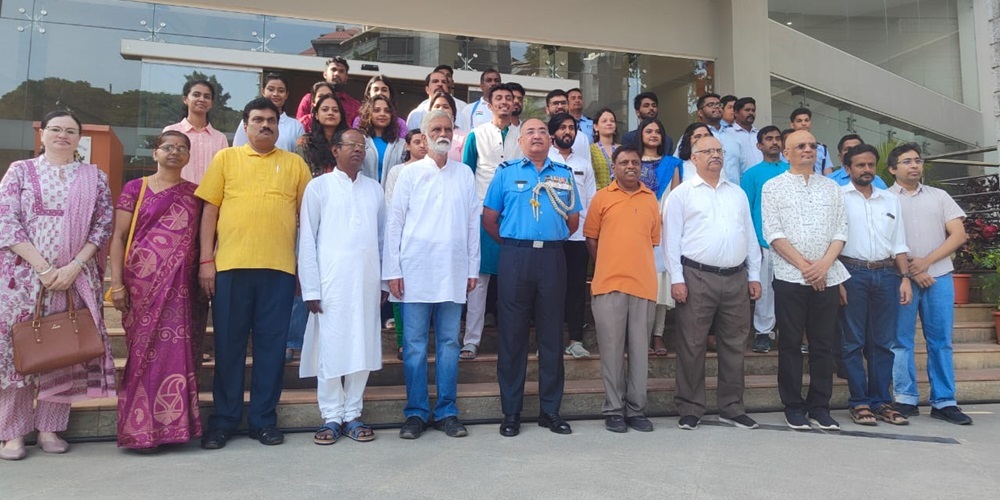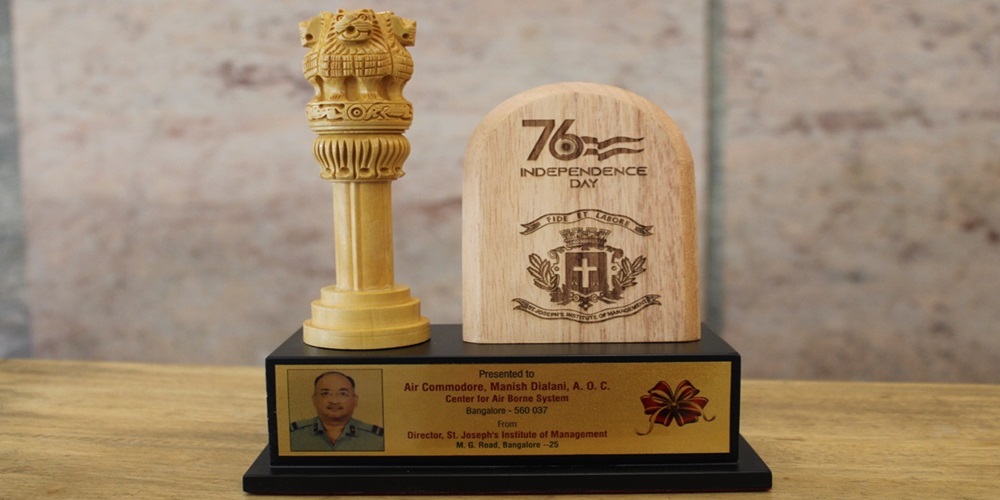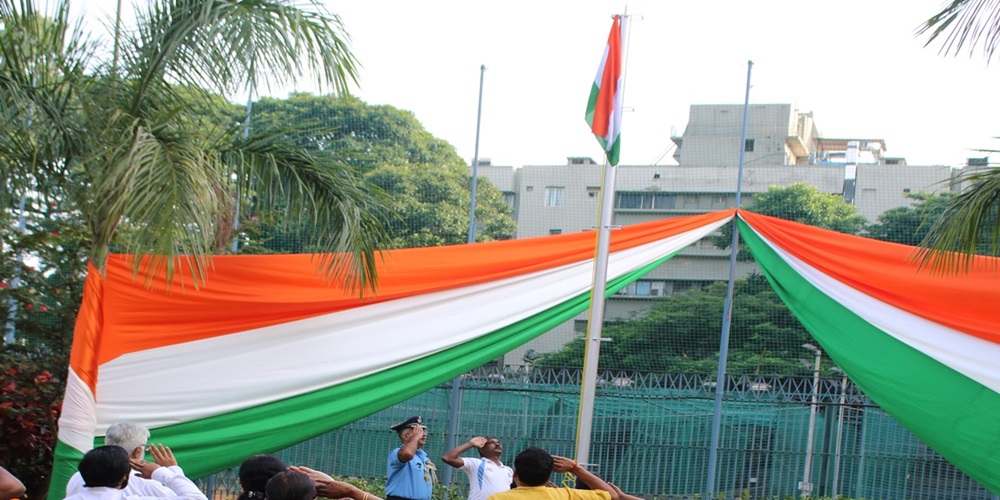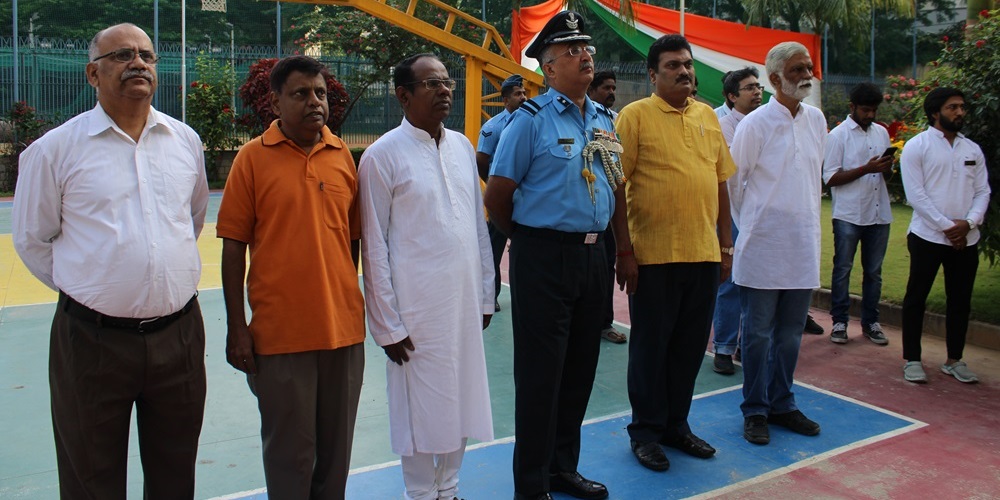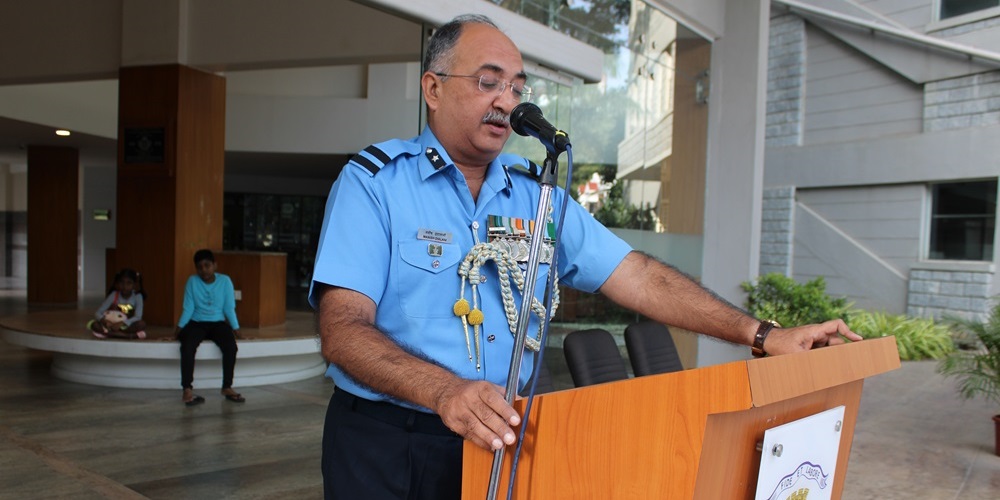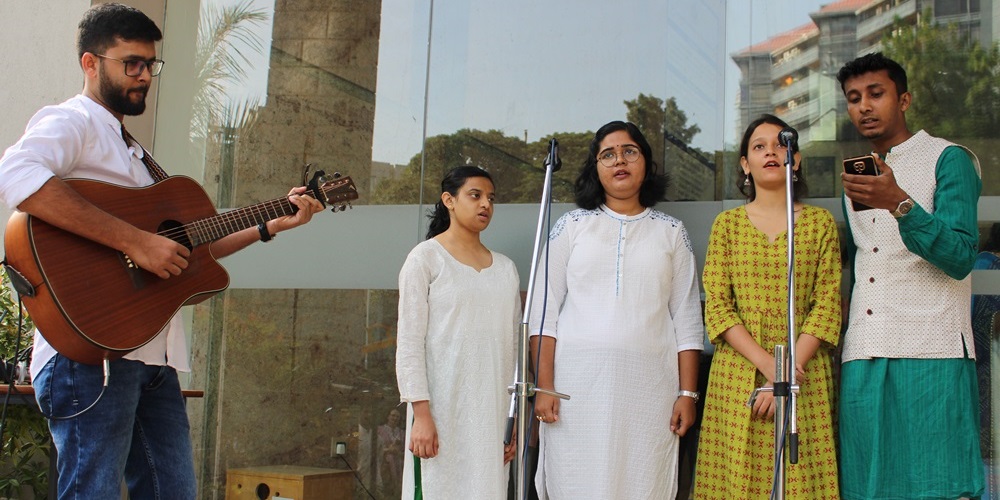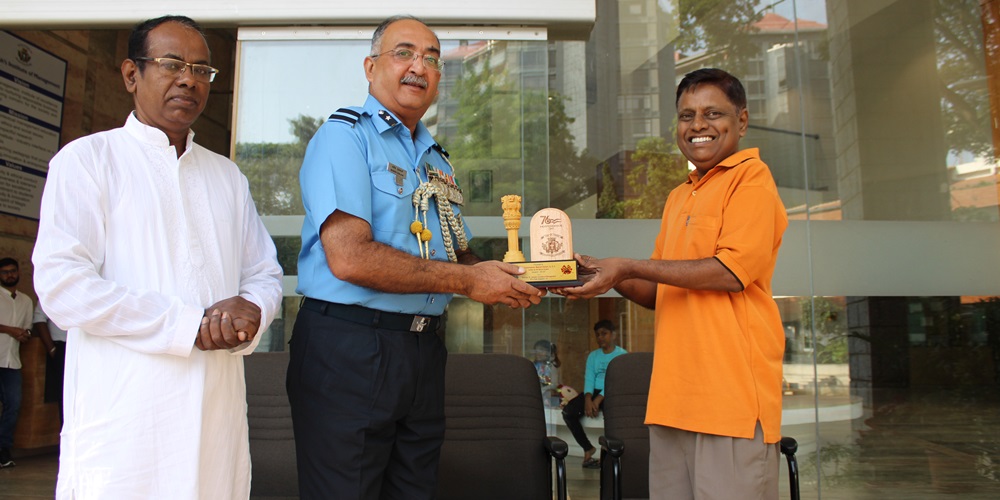 The spirit of 77th Independence Day reverberated through the campus as SJIM came together to celebrate this significant milestone in our nation's history. The air was filled with a sense of patriotism and unity as students, faculty, and staff gathered to commemorate the hard-fought freedom that defines our identity.

The event commenced with the unfurling of the national flag by Air Commodore Manish Dialani, as a symbol of our sovereignty and the sacrifices made by our forefathers. The rendition of the national anthem echoed through the surroundings, igniting a surge of pride in every heart present.

A series of inspiring speeches by the Chief Guest and our fellow student emphasized the importance of our independence and the role each one of us plays in shaping the future of our country. A melodious music delight was also specially performed by our choir group and Mrs Anupama. The chief guest was presented with a memento as a token of gratitude for his gracious presence.

As the event concluded, a renewed spirit of patriotism and a sense of duty to our nation's growth lingered in the air. The Independence Day celebration in our college not only reminded us of the sacrifices of our freedom fighters but also inspired us to contribute positively to our country's progress.

In unity, we stand; in freedom, we thrive. This Independence Day event was a testament to our commitment to upholding the values and principles that our nation stands for.
---
HR Club Activity on Resume Building – Think, Make, Do!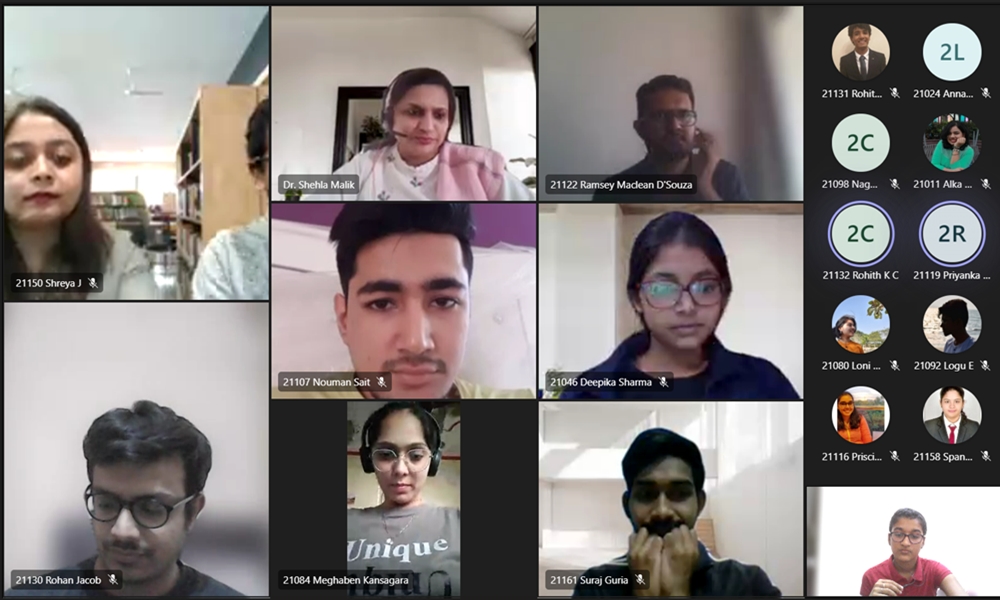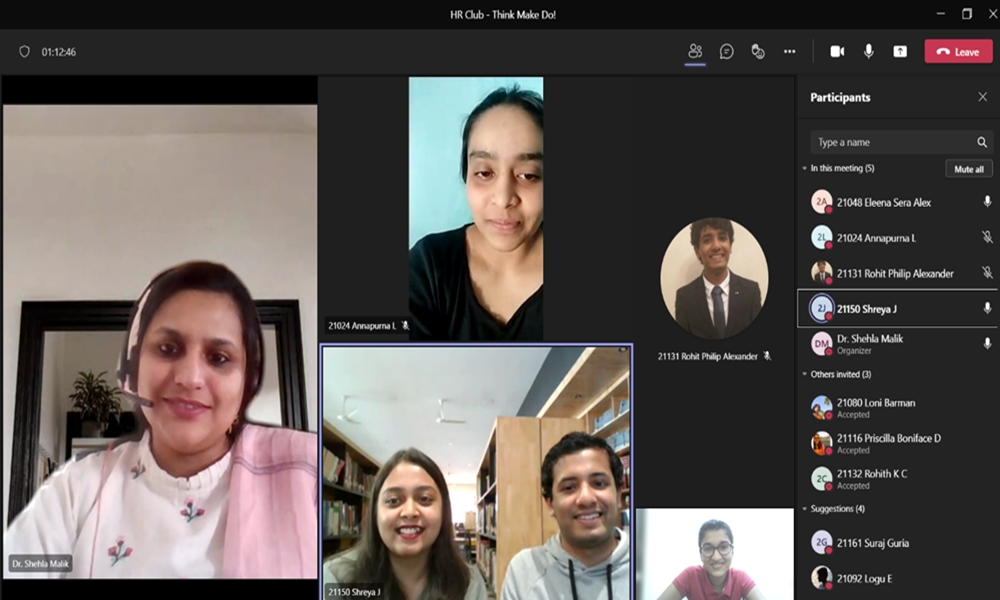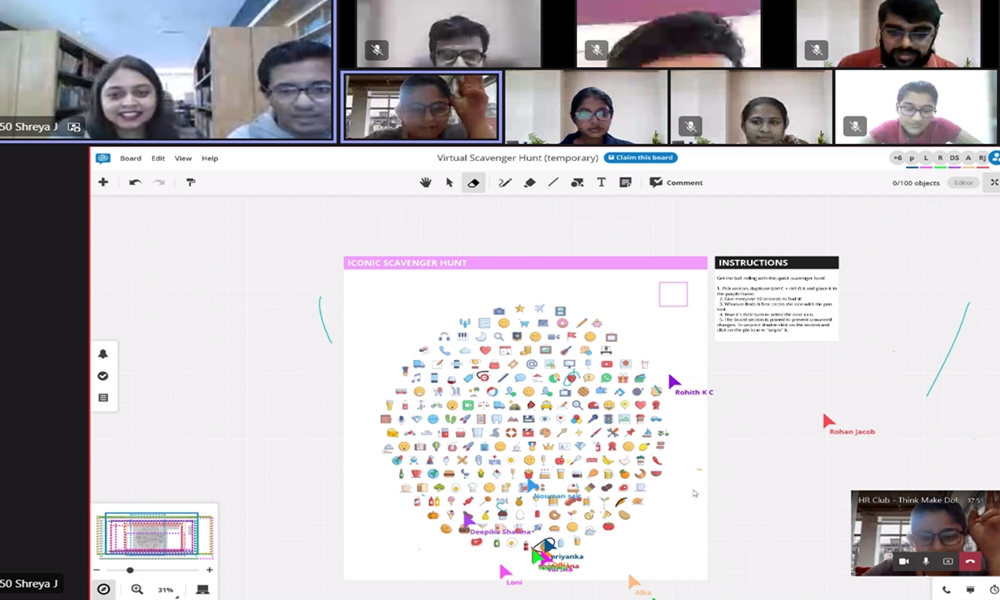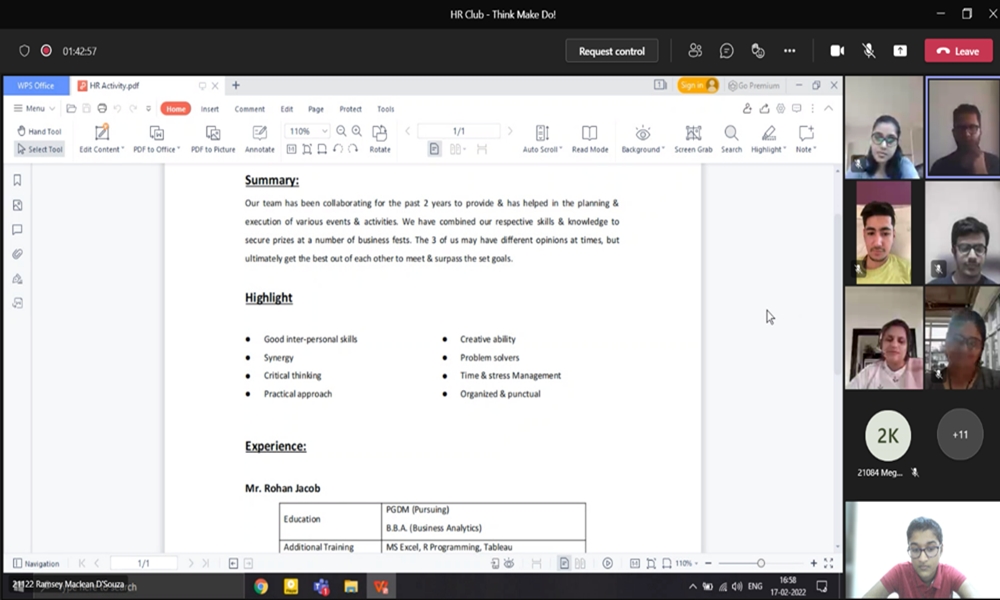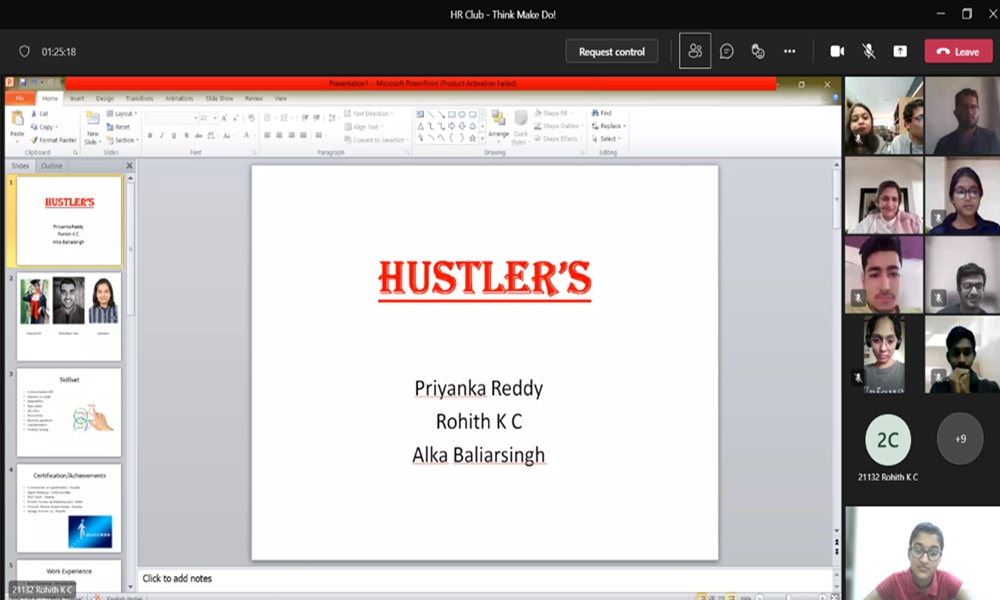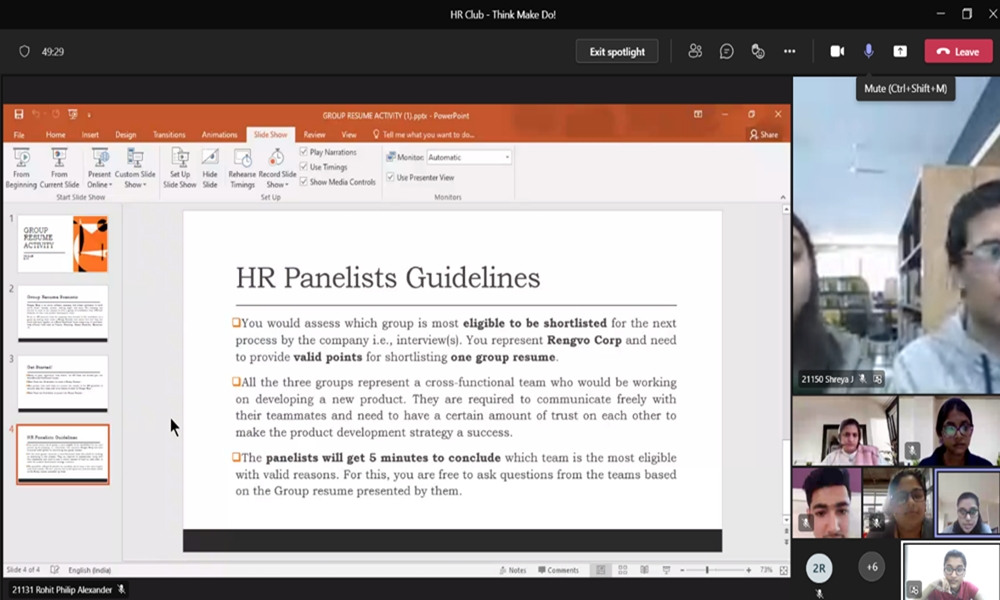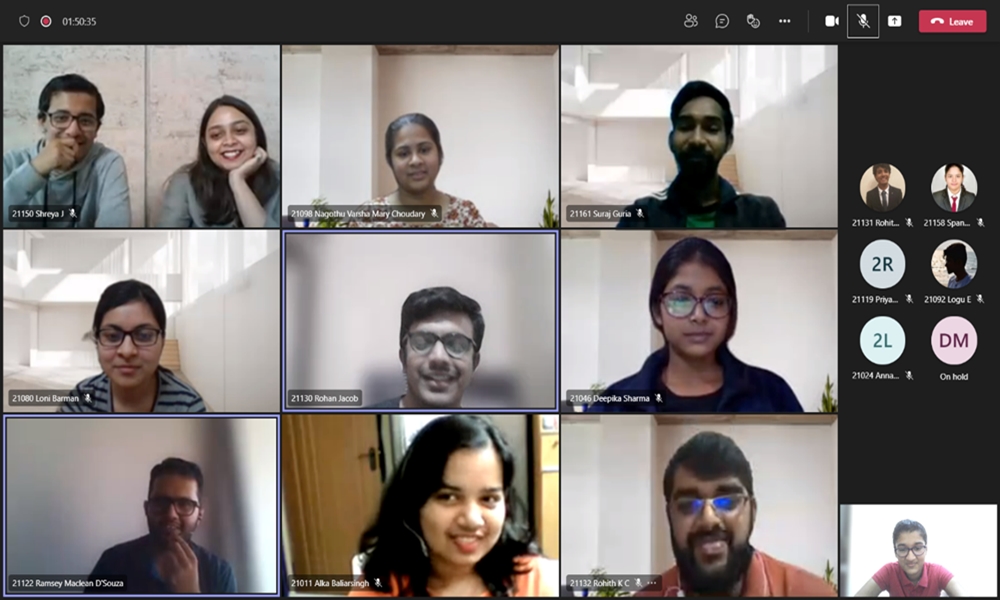 "If opportunity doesn't knock, build a door"
- Milton Berle

With reference to the above quote, the 'Door' represents 'Resume', around which this event was organized by the student members of PGDM year 1, HR Club at SJIM. This another exciting event on was organized on 17 February 2022 virtually. The event started with a fun-filled icebreaking session which allowed students to get to know each other. This was followed by a 'Group Resume' activity. To begin with, different cross-functional teams were created with students who registered via google form. All the teams presented their Group Resume to the Hiring Company. A panel of students from Human Resources domain, interviewed each team. After a valid assessment, one team was declared the winner. This activity gave students an opportunity to meet people from different domains and focus on positive discussions about what skills, knowledge and experience they should bring to the table. The students actively participated with great interest and enthusiasm.
---
One campus, two batches, 180 students in each batch - this is the life at St. Joseph's Institute of Management. It is a place where you make friends with future managers, future entrepreneurs and future co-workers. Equally importantly, you will be groomed to be better leaders and better individuals for tomorrow.

At SJIM, we connect and learn from each other and build strong bonds. Colleges often provide just class room teaching, but at SJIM we are also provided insights from industrialists and we have multiple presentations that train us to share our ideas confidently with others. We also have multiple assignments, quizzes, and aptitude tests to go through, but at the end we learn what no other student from any other college learns. We are the ones who stand out of the crowd due to these multiple experiences!