2019 SJIM-Albers International B-Plan Competition

Its 2019: Never has the world been so prosperous, and yet 15% of the Indian population is under- nourished, and one in eight American households have trouble putting food on the table!

Would you like to take part in a competition that is trying to find a solution to this shameful reality? Would you like to collaborate across continents on an impactful assignment?

St. Joseph's Institute of Management (SJIM) and the Albers School of Business (Seattle University) invites you to join hands with students at SJIM and Albers to create the best business plan to solve this crucial problem.

You will be part of a virtual team, collaborating over the internet and harnessing two countries' technical and social expertise towards a critical global issue.

The business plans of all participating teams will be judged by prominent and successful European jury members. The three finalist teams will get to present and debate their case in front of a distinguished panel at Albers or SJIM.

So join us today to win this unique two-schools two-nations b-plan competition!
Competition Topic
We currently live in the most prosperous era in the history of the world. In the year 2000, the Economist declared that material prosperity had increased more in the previous hundred years than in all of human history. Science, medicine and technology has also seen the same phenomenal progress. Pope Francis, the "Jesuit" pope, has repeatedly addressed the issue of hunger, saying "we ought to feel shame" for not having advanced in "humanity and solidarity" enough to feed the world's poor.

A huge irony in the face of global hunger is that between a third to a half of all the food that is produced is wasted – mainly at the production stage in low-income countries and at the consumption stage in high income countries. In fact, the United Nation's Food and Agricultural Organization (FAO) estimates that 30% of all agricultural land is used to grow food that is ultimately wasted. To quote Pope Francis again, fighting hunger also involves fighting food waste, to take the food that is "thrown into the vicious cycle of waste and insert it into the virtuous circle of good use."

Against this background, the United Nation's Food and Agricultural Organization (FAO) has launched its 2030 agenda to end hunger and enhance nutrition and food security. Ever the pragmatic, the Pope has called for local innovations and solutions to the problem. "Global indicators are of no use if our commitment does not correspond to reality on the ground," the pope has said. "This must be done in the context of suitable institutional, social and economic support that offers fruitful initiatives and solutions so that the poor do not feel overlooked again." Previous generations in the United States and India have worked hard to ameliorate the food problems of their time. India's green revolution in agriculture and white revolution in dairy saw stories of hundreds of people dying in famine consigned to the pages of history. In post-World- War-1 America, agriculture was given fillip by the New Deal and then increased productivity through mechanization. But food waste is our generation's phenomenon and the answers should come from us.
Working in virtual teams, can you develop a financially sustainable and technologically feasible and scalable business idea that will reduce food wastage and distribute the food thus saved to those who need it?
Remember, you can tackle any kind of food wastage you wish, that is, it could be food wastage either at the production stage, or the processing, or retailing or consumption stage, or a combination of them. Your business idea can cater to a situation either in India or in the United States.
Competition Demands
While this competition is co-hosted by St. Joseph's Institute of Management (SJIM, India) and the Albers School of Business and Economics (Seattle University, USA), the students of all courses/departments/programs/schools at Seattle University and of the St. Joseph's group of institutions are eligible to join.

The only infrastructure you need is a data connection! After registration, all students will be assigned to teams. Ideally, each team will comprise of a minimum of two students from each country. However, team sizes might vary based on the number of registrations. All students will be given SJIM email addresses and access to SJIM's online educational infrastructure, and may use these and other apps to collaborate with their team members.

Each team has about a month to formulate a 7-10 page business plan, and so the demand on each individual's time may be 1-2 hours a week, over a four week period.

For the first round, the business plan should be submitted in a doc/docx/pdf format. All submissions will be passed through anti-plagiarism software. The document should use Times New Roman 12-point font with 1-inch margins all round. The length of the document must be a maximum of 10 pages, excluding any appendices. Judges will read, but not evaluate, any appendices. The required structure of the business plan is below.
❑ Cover page, which includes the name of the proposed company and the names of the team members.
❑ The Idea: one page dedicated to explaining the idea (or your solution) in brief.
❑ The People: The men and women who will be starting and running the venture, their roles, details about any outside parties providing key services or important resources, and so on.
❑ The Opportunity: A profile of the business itself – what it will sell and to whom, whether the business can grow and how fast, what its economics are, who and what stand in the way of success.
❑ The Context: The bigger picture – the regulatory environment, demographic trends, technological trends and developments, and any other factor that will inevitably change but cannot be controlled by you (the entrepreneur). How will you be prepared to deal with the inevitable change in the environment?
❑ Risk and Reward: An assessment of everything that can go wrong and right, and a discussion of how the entrepreneurial team can respond.
❑ Appendices, if any.
The structure listed above is adapted from an article by William Sahlman, Baker Foundation Professor of Business Administration (Emeritus) at Harvard Business School. All teams are encouraged to read this short article, which is available by clicking here

For the final round, the business plan should be submitted in a ppt/pptx format. The structure of the presentation will follow the broad structure of the written plan. Each team will have 15 minutes to present their plan. After all teams have presented their plan, the judges will give each team a set of questions to answer. All teams will get 10 minutes to discuss between themselves, including with the overseas team members via the internet. Thereafter, the teams will have to give their answers to the judges.

Competition Judges
For the First Round:
Since the teams will comprise of American and Indian students, it is apt that, for the first round of this competition, we have judges from Europe who are experts on this year's competition topic. This multi-member panel of judges will shortlist the three best business plans for the final. (the list of judges will appear here soon)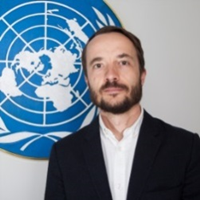 Pelle Lütken
Pelle is a Policy Specialist on Governance and Peacebuilding with UNDP. He supports countries in developing Responsive and Accountable Institutions at both national and local level. Pelle has worked in Copenhagen, Geneva, Damascus, Amman and New York over the past 12 years. His experience spans across sectors with a shared focus on corporate social responsibility in the private sector, international organisations such as the UNDP and ILO, and civil society projects. This mix of experiences reflects his belief in forming a platform of multistakeholder partnerships to improve living conditions in the most fragile and vulnerable areas of the world. Pelle holds a postgraduate degree in corporate social responsibility from the University of Geneva.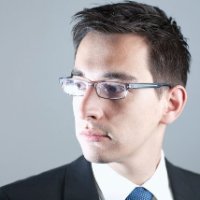 Dr. Florian Loebermann
He is a venture capitalist, and is currently Head of Corporate Venturing at Altana AG. Prior to this, he was Partner at Munich Venture Partners. Dr. Loebermann has a number of publications in reputed journals to his name. He holds an MBA from the Catholic University at Eichstätt-Ingolstadt, and a doctorate in organic chemistry from LMU Munich. He has won several awards including the Dr. Klaus Römer Stiftung Award for Excellent Research and the Novartis Graduate Fellowship in Organic Chemistry, and was finalist at the Reaxys/ Elsevier PhD Prize 2011. Dr. Loebermann is also active in the jury of the Munich business plan competition.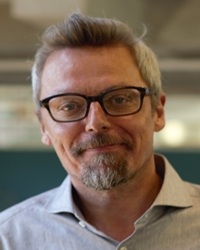 Thomas Kurmann
Thomas Kurmann first joined Doctors without Borders (MSF) back in 2004 as Communications and Fundraising Director of the MSF office in Switzerland before later becoming the Fundraising Director for MSF in the German market. In 2013, Thomas Kurmann became the Director of Development of MSF USA. Prior to joining MSF, Thomas has been Communication director of Terre des Hommes, a child aid foundation. Thomas has been a longstanding member of the DIRFUND, the international MSF Fundraising executive platform. He gives lectures on "Fundraising and New Media", donor journey mapping and donor engagement for academic institutions in Switzerland and speaks at international conferences on strategy, value proposition design, behavioural economics and business canvas. Before his Fundraising career, Thomas worked as a freelance PR adviser and journalist and as a dramaturge for a theatre.
For the Final Round:
The final round will involve finalists presenting their b-plans to a multi-member panel of judges from America or India, depending on the location of the final round. Each of these judges will bring their expertise to bear at this competition. At the end of this round, the best business plan will be chosen.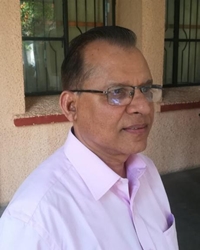 Rev. Fr. Joye James SJ
Fr. Joye James SJ is currently the superior of Indian Social Institute (Bangalore), as well as the Secretary for the Jesuit Higher Education Association of South Asia. He was formerly the Provincial of Kerala Province and the Director of Loyola College of Social Sciences (Kerala). Apart from these prestigious posts, Fr. Joye James has also pursued research in his areas of expertise. Fr. Joye James' research focuses on different areas in the social space: Urban Poverty in Trivandrum Corporation and Kollam Municipal Towns; Community Development Works of Area Development Society in Trivandrum; School Counselling in Kerala under Kishori Shakti Yojana (KSY). Fr. Joye James has an MA in Social Work from the Tata Institute of Social Sciences (TISS) and a PG Diploma in Research Methodology also from TISS. Additionally, he has also been certified in Counselling by ICTA (Kochi).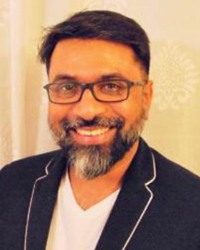 Ravi Andrews
With over 20 years of diverse experience (working for fortune 500 companies like Cargill, Bosch. Honeywell & Airbus) in the areas of Operations, Finance, Public Affairs, Government Relations, Planning and Marketing Services, Logistics, Supply Chain Management, Global Procurement, Production Planning, International Trade and Business Compliance matters, Ravi's key strength is robust business acumen and an ability to deal with complex issues in a simple manner. He has an extensive diverse industry experience in Agriculture, Automotive, and Aerospace, and for setting up global business footprints in a sustainable manner. In collaboration with IIMB, he is a part of 75 start-up companies. Ravi has an exMBA from IIMB and additional accreditations from premium institutes like Marketing Management (St. Joseph's College), Supply Chain Management (ASCI), Logistics Management (IIMB) and International Trade (IIMM).
Deadlines

| | |
| --- | --- |
| 01 Oct 2019 | Registration opens |
| 22 Oct 2019 | Registration closes |
| 25 Oct 2019 | Teams will be announced |
| 25 Nov 2019 | All teams must submit a softcopy of their b-plans via email to bplan@sjim.edu.in |
| 27 Jan 2020 | Announcement of the three finalist teams on this webpage |
| 15 Feb 2020 | All finalists must submit their presentation via email to bplan@sjim.edu.in |
| 22 Feb 2020 | Live presentation by the finalists to a panel of judges |
Finalist Teams
The results from the European Jury are in, and the best three teams are:
| | | |
| --- | --- | --- |
| Finalist Team 1 | Finalist Team 2 | Finalist Team 3 |
| Alejandro Ramirez (Albers, SU) | Maria Blocker (Albers, SU) | Oscar Chen (Albers, SU) |
| Benjamin Carlson (A/S, SU) | Aparna T Nambisan (SJCL) | KYuqi Chen (Albers, SU) |
| Jaidev Vella (Albers, SU) | Reshma Rose Jacob (SJCL) | Bharath M R (SJCL) |
| Harshita Sadhwani (SJCL) | Mukundan V (SJIM) | Ravneet Kaur Gill (SJCL) |
| Adlin (SJIM) | | Ranjit (SJIM) |
How to Join?
Please register by filling up this form: https://forms.gle/FmoXWEpu4tUSe9uN9. You will then receive an email by 25 th Oct 2019, informing you of your team members.

Albers/SU students: please contact Ms. Amelia Marckworth (marckwor@seattleu.edu) if you have any concerns or issues.

SJIM/SJCC/SJCL students: please contact Dr. Caren Rodrigues (caren@sjim.edu.in) or Dr. Anup Krishnamurthy (anup@sjim.edu.in) if you have any concerns or issues.

If you have any other questions, please do email us at bplan@sjim.edu.in
Read about past b-plan competitions here: