2017 SJIM B-Plan Competition

Read news and press coverage about the competition here.

2017: India's problems may be pressing, but technology and cross cultural dialogue have opened up real possibilities for economically and environmentally sustainable solutions.

Would you like to take part in a competition that does this? Would you like to collaborate across continents, with Indian students, on an impactful assignment?

St. Joseph's Institute of Management (SJIM) welcomes students from the Albers School of Business at Seattle University to join hands with students at SJIM to create the best business plan to solve a crucial problem affecting developing countries.

You will be part of a virtual team, collaborating over the internet and harnessing two countries' technical and social expertise towards a developmental problem.

The business plans of all participating teams will be judged by prominent and successful European entrepreneurs. The three finalist teams will get to present and debate their case in front of a distinguished Indian panel.

So join us today to win this unique two-schools two-nations b-plan competition!
Competition Topic
To develop a scalable and sustainable business plan addressing recycling in the Indian scenario. Your idea should be economically, environmentally and socially profitable and sustainable.

Recycling is the process of collecting and processing materials that would otherwise be thrown away and turning them into new products. India has some great strengths in this area. For example, thanks in part to India's informal sector of "waste pickers", India is said to recycle 90% of the PET containers it manufactures. Your plan should be sound, in that it has accounted for the following parts of the recycling process: collection, segregation and aggregation, transportation, processing and sales or usage of the recycled product. Take into account that your plan should be affordable and easy to manage and coordinate when your idea is scaled.

As you are working in virtual teams, we urge you to build on the insights of both India and the USA. What are the strengths present in India you will exploit, and how will you work despite the constraints? Can American technology and systems inform your business plan, and how may these have to be modified before it can be successfully used?


Competition Demands
Students of all programs at Albers are eligible to join.

The only infrastructure you need is a data connection! Upon registration, Albers students will be assigned to SJIM teams. Albers students will be given SJIM email addresses and access to SJIM's online educational infrastructure, and may use these and other apps such as Whatsapp and Facebook Messenger to collaborate with their SJIM team members.

Each team has about a month to formulate a 7-10 page business plan, and so the demand on each individual's time may be 1-2 hours a week, over a four week period.

For the first round, the business plan should be submitted in a doc/docx/pdf format. The document should use Times New Roman 12-point font with 1 inch margins all round. The length of the document can be a maximum of 10 pages, excluding any appendices. Judges will not evaluate appendices. The required structure of the plan is below.
❑ Cover page, which includes the name of the proposed company and the names of the team members.
❑ The People: The men and women starting and running the venture, as well as the outside parties providing key services or important resources for it, such as its lawyers, accountants, and suppliers.
❑ The Opportunity: A profile of the business itself – what it will sell and to whom, whether the business can grow and how fast, what its economics are, who and what stand in the way of success.
❑ The Context: The big picture – the regulatory environment, interest rates, demographic trends, inflation, and the like – basically, factors that inevitably change but cannot be controlled by the entrepreneur.
❑ Risk and Reward: An assessment of everything that can go wrong and right, and a discussion of how the entrepreneurial team can respond.
❑ Appendices, if any
The structure listed above is from an article by William Sahlman, Baker Foundation Professor of Business Administration at Harvard Business School. All teams are encouraged to read this short article, which is available here or here.

For the final round, the business plan should be submitted in a ppt/pptx format. The structure of the presentation will follow the broad structure of the written plan. Each team will have 10 minutes to present their plan. After all teams have presented their plan, the judges will give each team a set of questions to answer. All teams will get 15 minutes to discuss between themselves. Thereafter, the teams will have to give their answers to the judges.

Competition Jury
International Jury (First Round)
Perhaps more than the Americas and Asia, Europe has made great strides in sustainable solutions for their communities. It is therefore apt that our international jury consists of European experts from a spectrum of relevant disciplines. This 3-member panel will shortlist the three best business plans for the final.

Our judges include…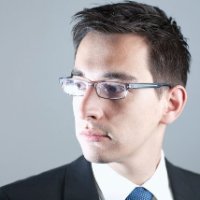 Dr. Florian Loebermann
He is a venture capitalist, and is currently Head of Corporate Venturing at Altana AG. Prior to this, he was Partner at Munich Venture Partners. Dr. Loebermann has a number of publications in reputed journals to his name. He holds an MBA from the Catholic University at Eichstätt-Ingolstadt, and a doctorate in organic chemistry from LMU Munich. He has won several awards including the Dr. Klaus Römer Stiftung Award for Excellent Research and the Novartis Graduate Fellowship in Organic Chemistry, and was finalist at the Reaxys/ Elsevier PhD Prize 2011. Dr. Loebermann is also active in the jury of the Munich business plan competition.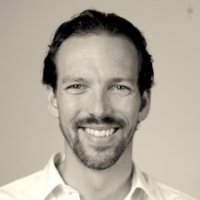 Fredrik Hagenius
Fredrik is the founder of Young Entrepreneurs of Sweden (YEoS), which is a members-driven organization that promotes entrepreneurship as well as supports and accelerates young entrepreneurs. Fredrik is also the founder of Campusbokhandeln, a leading e-tailer and a nation-wide chain of campus bookshops in Sweden, as well as the founder of Decarbonise, a newly founded company that run and invests in projects and companies with the common mission to reduce carbon emissions. He was a 'Leader of tomorrow' at the 40th and the 42nd St. Gallen Symposium, and has received the prestigious Anders Wall Scholarship.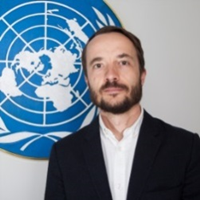 Pelle Lütken
Pelle is a Policy Specialist on Governance and Peacebuilding with UNDP. He supports countries in developing Responsive and Accountable Institutions at both national and local level. Pelle has worked in Copenhagen, Geneva, Damascus, Amman and New York over the past 12 years. His experience spans across sectors with a shared focus on corporate social responsibility in the private sector, international organisations such as the UNDP and ILO, and civil society projects. This mix of experiences reflects his belief in forming a platform of multistakeholder partnerships to improve living conditions in the most fragile and vulnerable areas of the world. Pelle holds a postgraduate degree in corporate social responsibility from the University of Geneva.
For the Final Round:
The final round will involve finalists presenting their b-plans to a 4-member panel of judges from India. Each of these judges will bring their expertise in entrepreneurship and related fields to bear at this competition. At the end of this session, the best business plan will be chosen.

Our judges include…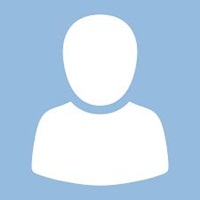 Rev. Dr. Cyprian Tellis SJ
Father Cyprian holds a PhD from Boston College, USA and specializes in the area of Social Ethics. He also graduated Magna-cum-Laude from Katholieke Universiteit Leuven, Belgium.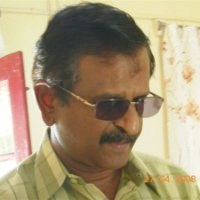 Mr. Viswanathan S
Viswanathan is the CEO at Kentree Business Advisory. He is also a CA and has graduated with a PGDM from IIM Ahmedabad. Viswanathan has been a part of top management in several companies including Kentree Consulting, VMS Consultants, Kurlon, Steelco Gujarat, Risa Automation Systems, Sun Polymers, and more. He has also been a consultant for the World Bank.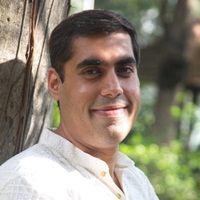 Mr. Ashish Nichani
Ashish aged 33 is the co-founder & CEO of PlaceofOrigin.in – India`s first & largest marketplace for speciality Indian foods. Launched in 2015, PlaceofOrigin.in now hosts over 4000+ unique foods from 400+ iconic local brands spread across 124 locations and services 5000+ pincodes of India. An Engineer & MBA, Ashish initially built his career in the banking sector with Axis Bank & the erstwhile ING Vysya Bank.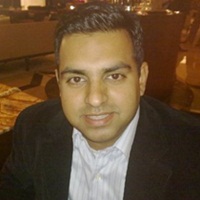 Mr. Roshan D'Silva
Roshan is an IIT Bombay graduate and founder of Tripvillas, Asia's largest vacation rental website. Roshan has also founded Paytronic Network, one of India's largest cash acceptance networks, and has been the CEO of Mace W.L.L. Global Tech FZ LLC. He has a vast experience in the field of entrepreneurship and is also a member of Kanara Entrepreneurs, a non-profit organization that mentors and helps students, startups and SME entrepreneurs from the Kanara region.
Deadlines
3rd Nov 2017, 11:59pm Indian time: all teams must submit a softcopy of their b-plans via email to bplan@sjim.edu.in
15th Nov 2017: announcement of the three finalist teams on this website
17th Nov 2017: all finalists must submit their presentations via email to bplan@sjim.edu.in
18th Nov 2017: live presentation by the finalists to a panel of three judges

How to Join?
Albers students: please contact Ms. Amelia Marckworth (marckwor@seattleu.edu)
SJIM students: please contact Dr. Caren Rodrigues (caren@sjim.edu.in) or Dr. Anup Krishnamurthy (anup@sjim.edu.in)

If you have any questions, please do email us at bplan@sjim.edu.in